Philip Craig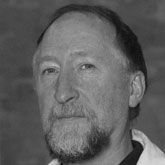 Philip Lorne Craig was born in Ottawa on July 29, 1951 and began his art studies in high school. After graduation, Philip continued on to Sheridan College in Oakville Ontario as a graphic design student.
In 1971, he returned to Ottawa to work for the Canadian Broadcasting Corporation as a television graphic/set designer. In 1975, he became Art Director for C.B.C. in St. John's Newfoundland. By 1985, demand for Philip's work had become so great, he returned to Ottawa to pursue his Fine Arts talents full-time.
Philip now paints exclusively in oils and his work is represented by galleries in Canada and the United Kingdom, as well as in a large selection of corporate and private collections throughout Canada, the United States, England and Europe.
*****************************************************************************************************************************
Philip Craig est né à Ottawa le 29 juillet 1951 et a débuté ses études en arts au niveau secondaire. Suite à sa graduation, Philip continua ses études en graphisme au Collège Sheridan à Oakville.
En 1971, il retourna à Ottawa travailler pour la Corporation canadienne de diffusion comme designer graphique de scène. En 1975, il est devenu directeur artistique pour C.B.C. à St-John's, Terre Neuve. À l'arrivée de 1985, la grande demande pour le travail de Philip le conduit à revenir à Ottawa pour mettre ses talents de beaux arts en pratique à temps plein.
Philip peint maintenant exclusivement à l'huile et son travail est présenté par des galeries d'arts au Canada et au Royaume Uni. Nous en comptons également en collections privées et en grande sélection au niveau corporatif à travers le Canada, aux États-Unis, en Angleterre et en Europe. Philip habite présentement avec son épouse Diane, son fils Johnathan et son chien Toby.
Portfolio
Showing all 9 results