Mayoreak Ashoona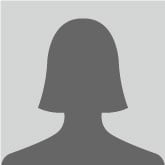 Cultural Background: Inuit
"Every year I prepare skins, sew clothing, make soapstone carvings and I have also been drawing since the time they started buying drawings.  I will put all of my abilities towards what needs doing, as long as my abilities are available to me.  There are times when it is difficult if I've not yet learned how to do something.  But as we are the only ones living at our outpost camp I do get things done!  There has never been anyone there to answer my questions, so I've had to learn how to do things and make things on my own."
For a very long time Mayoreak lived at an outpost camp and being great distances away from people.  So, Mayoreak took up carving as well as drawing because it made economic sense to do so and also kept herself occupied.  Mayoreak's carvings are very dynamic and strong and having uniquely feminine perspectives in their rendering as do her drawings.  Ashoona draws in a variety of styles (including abstract) and the figures that she produces are engaged in a variety of activities.  Ashoona has in the context of her paintings and drawings an ability to explore, to work and capture the essence and master techniques of abstract or figurative representation through symmetry and balance.
Mayoreak and her husband, Kaka, also an accomplished artist moved back to the land in the late 1970's to return to a more traditional lifestyle.
Origine Culturelle: Inuit
"Chaque année, je prépare les peaux, couds des vêtements, fais des sculptures en stéatite et je dessine également depuis le moment où ils ont commencé à acheter des dessins. Je mettrai toutes mes capacités vers ce qu'il faut faire, aussi longtemps que mes capacités me le permettent. Il y a des moments où c'est plus difficile, si je n'ai pas encore appris la matière. Mais comme nous sommes les seuls à vivre dans notre camp éloigné, je me tiens occupée! Il n'y a jamais eu personne pour répondre à mes questions, j'ai donc dû apprendre comment faire les choses par moi-même ".
Pendant longtemps Mayoreak a vécu dans un camp distant et profond, éloigné de la civilisation. Donc, Mayoreak a pris la sculpture autant que le dessin comme passe-temps, car c'était plus logique économiquement parlant et la tenait occupée. Les sculptures de Mayoreak sont très dynamiques et puissantes, ayant des perspectives féminines uniques dans leurs genres, tout comme ses dessins. Ashoona dessine dans une variété de styles (y compris l'abstrait) et les formes qu'elle crée sont unies dans un mélange d'ardeurs. Ashoona a dans le contexte de ses peintures et dessins une capacité d'explorer, de travailler et de capturer les techniques d'essence, et de maîtriser la représentation abstraite ou figurative par symétrie et équilibre.
Mayoreak et son mari, Kaka, aussi un artiste accompli, sont retournés vivre à la terre à la fin des années 1970 pour retrouver un mode de vie plus traditionnel.
Portfolio
Showing the single result